PTUM is the abbreviation of Pesta Tanglung Universiti Malaya, which was held on 2 – 5 October 2006, it is one of grand activities in UM. It approximately involved more than 300 committee members which included me, cost hundreds of thousand ringgit to succeed it. Me, belonged to biro peralatan (and biro backstage) which in charged to manufacture a lot of tools, statue, and design of the stage scenery for the drama.


This year, my biro successfully built a giant statue of Admiral Zheng He (Laksamana Cheng Ho 郑和), a mega-chinese chess set, a futuristic mooncake factory and the last but not least, our marvelous invention, that is a SPACESHIP!!! Don't be suspicious on my words although it sound a bit incredible, but it was true, even George Lucas also not able to make it. Anyway, I felt quite guilty and sorry to my ketua biro (Zi Xun) as I didn't put much commitment and contribution to PTUM….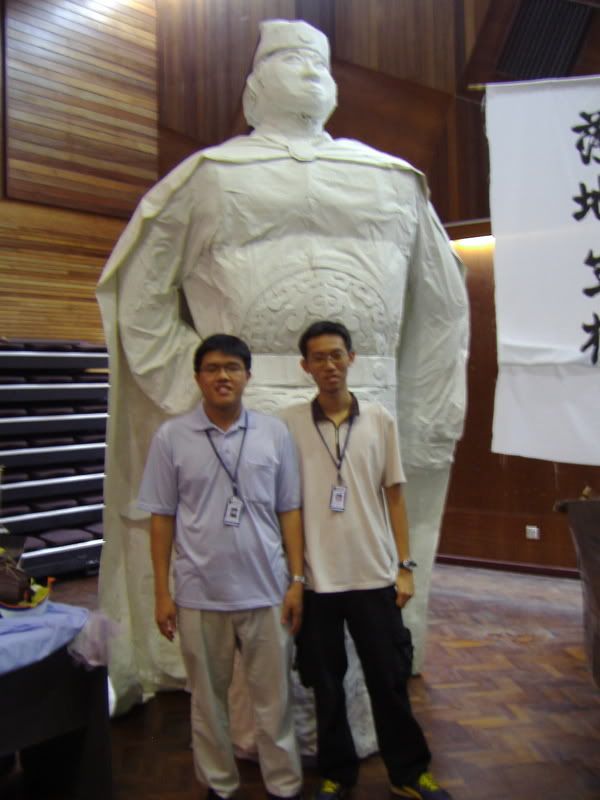 with friend and admiral Zheng He during PTUM expo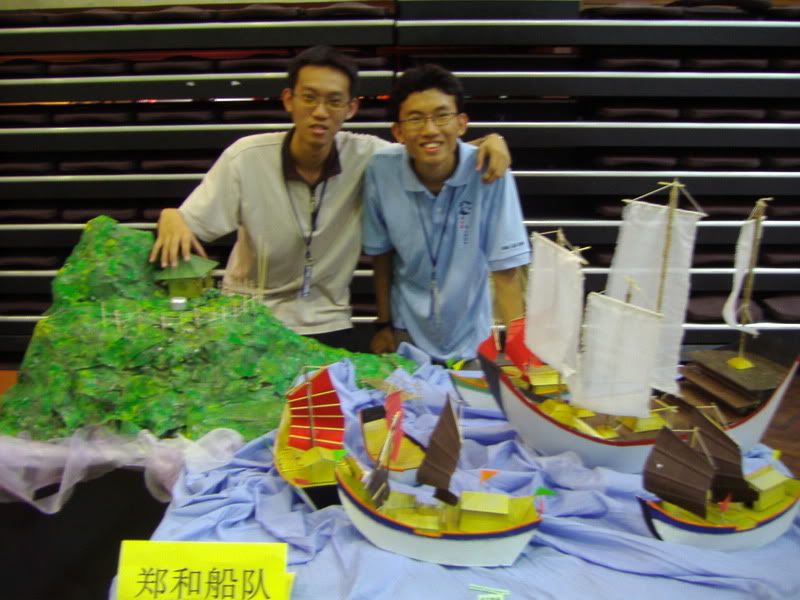 with friend and miniature of Zheng He navy fleet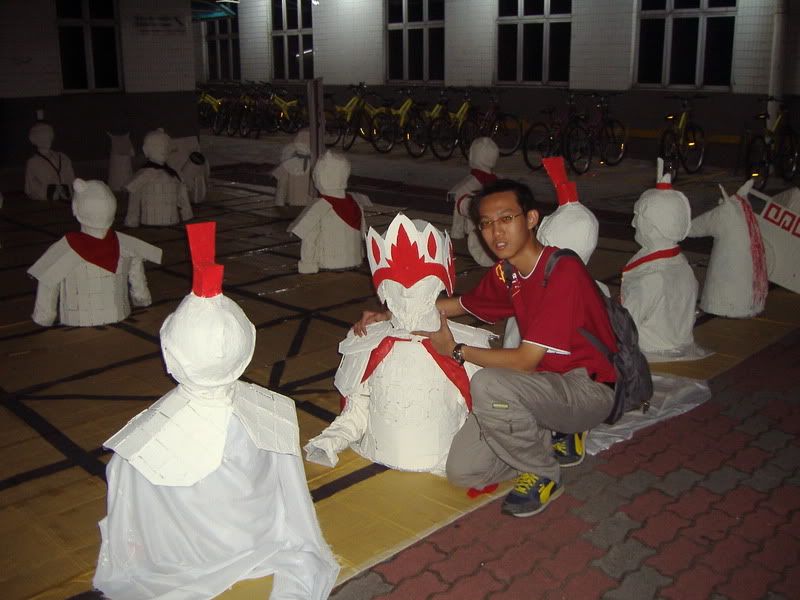 with mega-chinese chess set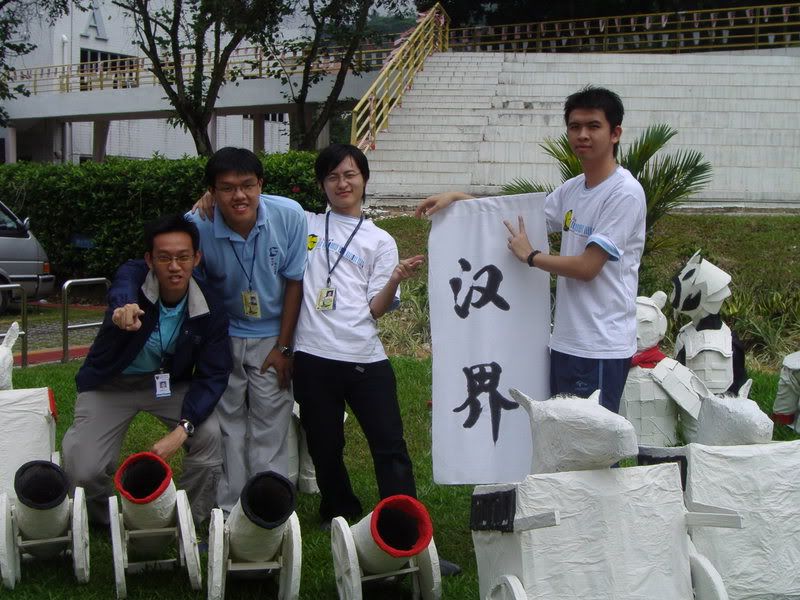 with friends and mega-chinese chess set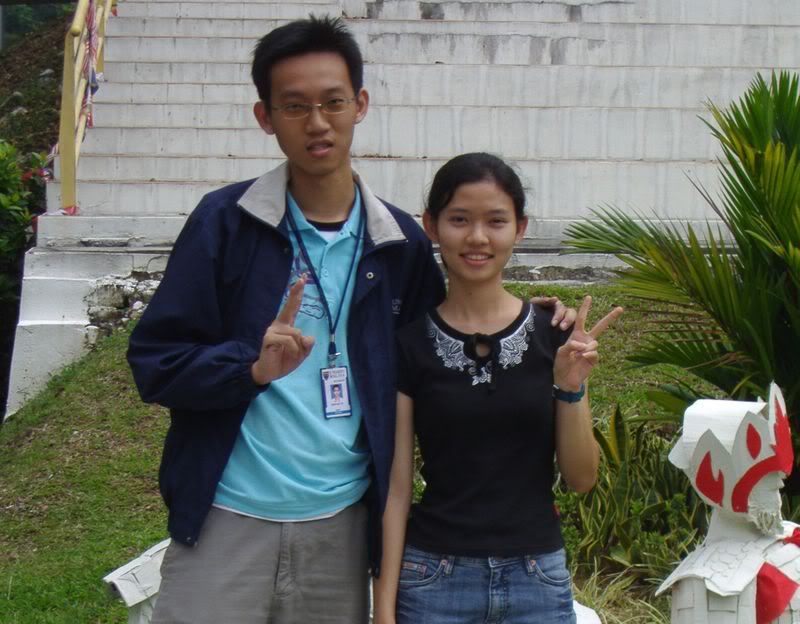 with

Shiying

at PTUM...
Since my camera ran out of battery, I couldn't show you guys the spaceship now…. I will find it out ~~~

UM world ranking dropped again...... sigh.....

Goodluck~~~